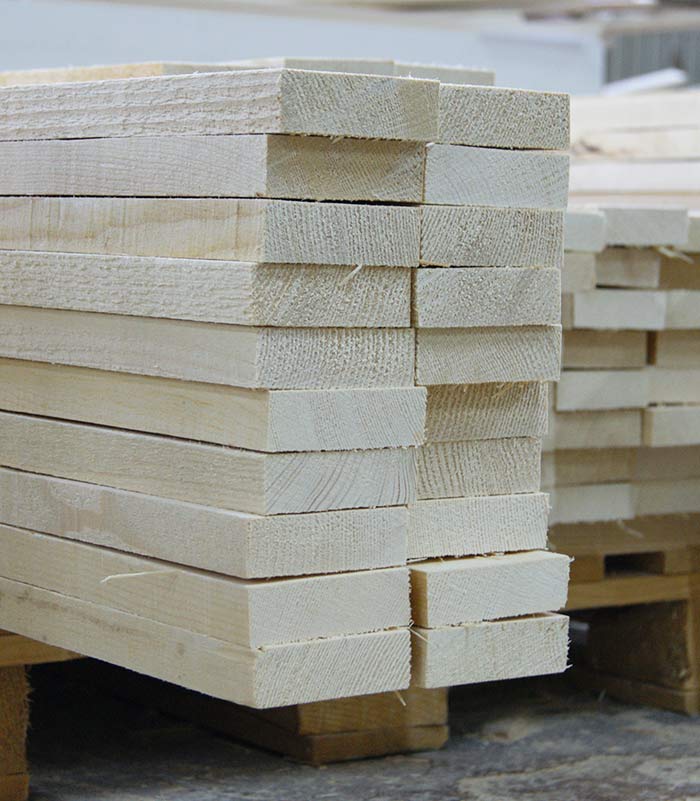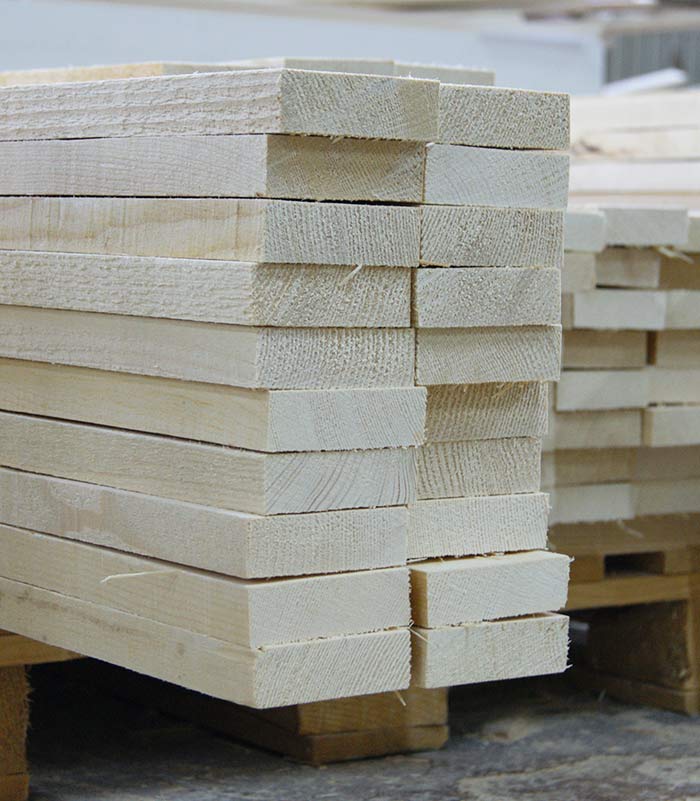 THE MAIN MATERIAL FOR YOUR PRODUCTS
To produce a high quality door or window, the wood that will be used for the production has to be first-class quality in terms of strength, processability, aesthetics, convenience of surface treatment, and resistance to aging.
With a careful selection of raw materials, drying the elements to the prescribed wood moisture of 12-14%, the proper method of stacking the wood growth ring direction, gluing using D4 glue according to DIN EN 204, we get a proper engineered material of high quality and dimensional stability as a base for production , which is prerequisite in the production of windows and doors.
The proper preparation of raw materials and high-quality surface treatment guarantees the stability of the construction and durability of the product over time.
For our range of products we most commonly use fir / spruce, larch, oak and meranti wood.