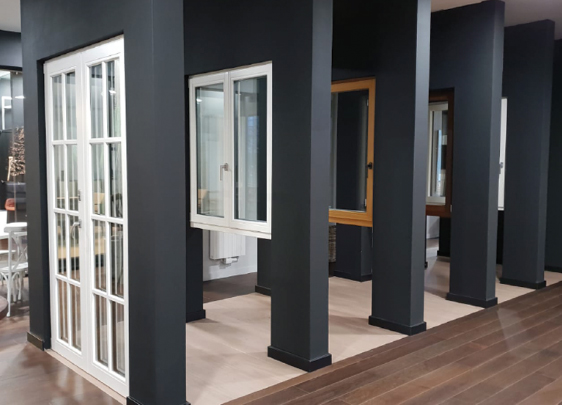 Our Concept Store in the Bužanova block is designed as a meeting place for interior and exterior architects and investors.
Windows, doors, floors and furniture sets in one place give the opportunity to jointly elaborate the concept of housing on-site.
The reputation of a competent business partner, a company dedicated to empowering our own competitiveness, a manufacturer which maintains the desirable ratio of product quality and price and provides superior customer service, is a long-term mission recognized by many current partners and customers.
PROJECT: Bužanova block
/ wood-aluminium system PANA PREMIER ZERO
/ three-layered flooring made from Slavonian oak
Visit us at Štrigina ulica 2, Zagreb (Bužanova), we will be happy to help!